Australia's premier Indigenous energy procurement team
Established to take advantage of the retail electricity market, Baaka Energy wishes to be the energy supplier of choice for corporate Australia. We provide energy procurement services to small to medium businesses to large corporations. We can source renewable energy at highly competitive rates and offer cutting-edge energy monitoring solutions. Most importantly, we care about you and your business and provide dedicated service solutions for your needs – call us today to get started with your own business, or find out more about Baaka Energy.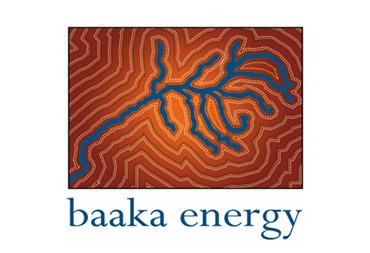 Aboriginal roots
Most of the Aboriginal groups within western NSW live along the waterways that make up the Barwon-Darling catchment. For us, the river was the centre of existence and we have lived with its constant changes over more than 30,000 years. A prominent group in the area is the Baakindji, whose name for the Darling River is Ba'aka or Pa'aka. The region itself has taken the name 'Murdi Paaki' - 'The Black man's River' we take our name from the river.
Our logo is a rendition of the Barwon-Darling catchment area that has sustained our communities through millennia. Baaka Energy is an Aboriginal owned company, controlled and managed by Aboriginal Australians. Find out more about Baaka Energy and our Aboriginal heritage when you call our team, or get in touch with us online.
Find out more about our energy procurement services.
Call +61 428 235 590