Australia's premier Indigenous energy procurement team
Baaka Energy is one of Australia's up and coming energy procurement business. We're determined to provide a powerful, professional and reliable alternative to the traditional energy provider model. We're also determined to help out clients slash their running costs, and make green, reliable energy alternatives mainstream and accessible by the public at large. We have years of experience providing powerful solutions for businesses, both big and small; and we're committed to improving the way we manage energy, saving our clients
even more money in the long run.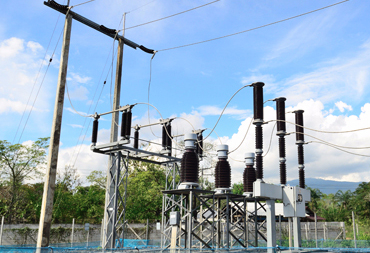 Our Objectives
Here at Baaka Energy, we have a series of objectives that are the backbone of the business. Our objectives keep us motivated to deliver premier energy solutions for our clients, and help Australian business save on their power bills. We want Baaka Energy to become the electricity supplier of choice for corporate Australia and to support the goals of the Baaka Education Program.
Our values are represented by:
Independence
An entrepreneurial spirit that 'has a go'
Integrity
Spirit of community
Service
Sustainability
To be the energy supplier of choice for socially aware corporate Australia
Our goals
Driven by our objectives and goals, the team at Baaka Energy are determined to bring an unparalleled level of service to our
clients. The goal of Baaka Energy is:
To be a profitable and independent commercial organisation.
Find out more about our energy procurement services.
Call +61 428 235 590